The Helpful Hands FoundationTM
General Donations
THHF Projects
· Agriculture & Horticulture Research
· Community Service Hours
· Foreclosure Counseling
THHF Programs
· Agriculture and Horticulture research of fruit bearing trees, elderberries, herbs and flowers. Preservation of natural habitats. Bird and bat houses. Natural to area flowering plants for bees and butterflies.
· Community service hours completion for college, high school students as well as individuals that are appointed by courts.
· Foreclosure Help Coach - providing personal assistance and mediation between you and your mortgage lender to help resolve your home-ownership issues. Click Here
· See our Online Store for antique, vintage and general items for sale in our online store.
· At the heart of all these projects is The Helpful Hands Foundation - a nonprofit 501(c)(3) organization created to bring communities together through acts of goodwill, public workshops, educational programs and events.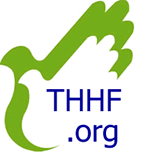 The Helpful Hands Foundation accepts donations. As a charitable organization we give the donors a tax deduction for every donation made. Please contact us for any details.
The Helpful Hands Foundation, Inc. is classified as a public charity under Internal Revenue Code section 501(c)(3).
Donors may deduct contributions to The Helpful Hands Foundation, Inc. as provided in section 170 of the Code.
Bequests, legacies, devises, transfers or gifts to The Helpful Hands Foundation, Inc. and for The Helpful Hands Foundation, Inc. usage are deductible for Federal Estate and Gift Tax purposes according to meeting applicable provisions of section 2055, 2106 and 2522 of the Code.
Copy of the official registration and financial information may be obtained from the division of consumer services by calling toll-free
· 800HelpFla
· www.floridaconsumerhelp.com
registration does not imply endorsement, approval or recommendation by the state. Fundraising Registration - CH27918
· Terms of Use and Privacy Policy
· Contact
· United States Constitution
Se Habla Espaņol - 2006-2019©